What is

RevitaLESE

?
This Erasmus+ funded project aims to revitalise the European social economy sector, maximise its impact and increase its overall visibility. RevitaLESE aims to support social economy organisations to review and improve their business model and social mission in order to ensure a sustainable future.  
This project supports long established social economy (LESE) organisations
RevitaLESE trainers across Europe
Training resources created in 4 languages
LESE organisations participated in training pilot
What are LESE organisations?
Generally, this term refers to organisations that, depending on the maturity of the ecosystem in the country, have been in operation for at least 3 – 7 years plus. These organisations have moved beyond the start-up phase and have a track record of delivering goods and services, matured management and corporate governance structures, experienced staff and, importantly, assets and resources that can be leveraged for growth and the provision of additional services to vulnerable communities.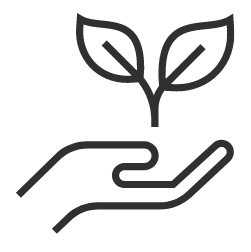 WHY DO LESE ORGANISATIONS NEED SUPPORT?
In many EU countries, social economy as a term started developing 10-15 years ago. Since then, support for social enterprises in the start-up phase is prioritised. Little is available in terms of ongoing training and supports, or assisting existing organisations to scale up or modernise. RevitaLESE seeks to provide training to LESE organisations who have moved beyond the start-up phase, to ensure sustainability and increase the impact of the whole ecosystem.
EU wide support for social economy takes systematic approach
The RevitaLESE partnership has created 5 comprehensive training modules and worked with 96 LESE organisations across Europe to improve and revitalise their business model and social mission.
A validation, impact and sustainability report has been produced which will ensure this training model is replicable on a broader scale.
To broaden the impact and perspective of participants, a collaborative online space and knowledge hub was created which features podcasts, case studies and social economy news.
The RevitaLESE Training programme focuses on 5 topics using a blended learning approach
Assessment of Current Situation
Maximising Digital Resources to Serve Client Groups
Practical Steps to Implement the Green Agenda
 Wish to collaborate?
Let us know if you wish to feature the outcomes and resources
of this project in your event or work with us in another way!