ACT PRINTLAB d.o.o. grew in 2007 from the project of the association Autonomni centar – ACT as an interesting, innovative and necessary tool in the context of the development of civil society, into a studio for design and printing. As a social enterprise owned by an association and company workers, we are motivated by creating social change, not profit maximization. However, we strive for financial sustainability so that profits can be invested through business or by investing in the community, thus creating goods that everyone can use equally. We are the oldest operating social enterprise in Croatia
HOW WE OPERATE:
ACT PRINTLAB is a social enterprise guided by the triple balance model, i.e. economic, ecological and social goals. In decision-making processes, we encourage the development and application of economic and participatory democracy – that is, the right of the organization's employees to manage it.
What makes us a social enterprise:
we reinvest profits in the development of the company.
on important issues, we are guided by democratic decision-making.
the ownership of the ACT PRINTLAB is divided between the ACT group (NGO) and 4 workers.
most of our clients are NGOs and the public sector.
we try to make our business environmentally sustainable.
by using recycled materials.
by printing in the most cost-effective paper formats.
we try not to print unnecessary amounts of material.

WHAT WE DO:
ACT PRINTLAB offers a wide range of products and services: from the creation of visual identity, graphic design and layout of various promotional products, creation of quality websites, badges, large format digital print to digital/offset printing in cooperation with partners.
In order to further encourage the development of awareness of environmental conservation, at the end of 2013, EKOTEKA was designed and produced. EKOTEKA is a brand of products that ACT Printlab develops and designs with the aim of being fully usable and using as many discarded and old materials as possible in their production. The goal is to instill responsibility towards the environment as one of the leading principles of living.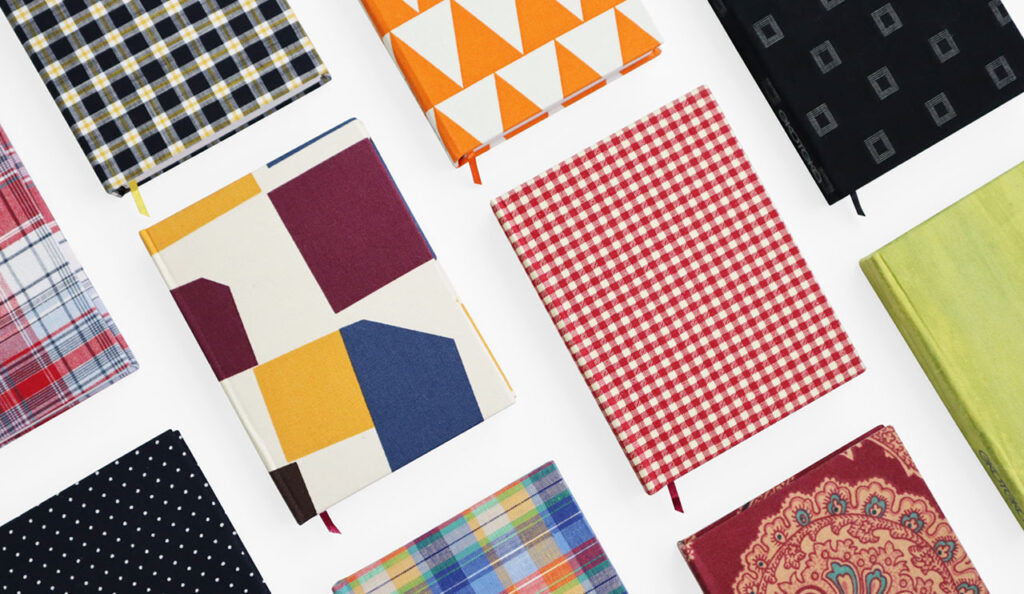 The notebook is made of recycled paper, the cover is made of recycled textiles collected in social cooperative Humana Nova. Everything is held together with Velcro so that the planner can be used multiple times. Along with it comes a label with spruce seeds on it. And you can plant it at home in a jar. It all comes together in a package. We also make our own pencils and pads.
What gives hope that this project is innovative are the accolades achieved so far: 2014 – RedDot global design directory; 2015 – A'Design Award, Croatian Green Award, Green Mark; 2016 – Green Product Award; 2018 – European Product Design Award; 2019 – German Design Award and Energy Globe Award.
OUR ECOSISTEM
ACT Printlab has been operating for 15 years and has more than 100 regular clients. More than 70% of clients are civil society organizations, and the other 30% are JL(R)S, state administration bodies and companies. Currently, 5 people work full-time in the company. Renato Pongrac works as a project manager with many years of experience in graphic design and printing, and is also one of the directors of the company. Davor Novak is a graphic designer with many years of experience in graphic design and printing. Andrea Vuković Buljan is the head of the office with a master's degree in business economics, and is the director of the company. Mihaela Zadravec is a graphic printer, just like Karlo Perhoč. ACT Printlab has 5 permanent external associates – copywriters, marketing specialists, 2 programmers/web designers and consultants for strategic projects.
Web site: https://www.printlab.hr/web/en/