In Malta, Pilot 2 of the RevitaLESE project took place in June. Skills Zone Malta (project partner) decided to interview four participants to assess the actual impact of the training sessions on them and their organisations. Therefore, the goal is to see whether the participants have already implemented or are in the process of implementing specific ideas (introduced during the pilot) into their organisations.
For the purposes of this case study, Dagmara, an employee of Skills Zone Malta, interviewed four participants from Malta. Due to data protection, in this publication, we will call them Ms Jo, Ms M, Mr J, and Mr C.
The interviewees represent four different organisations (including the People for Change Foundation and Down Syndrome Association Malta), yet, they are all connected with an interest in learning more about social economy and various entrepreneurial issues.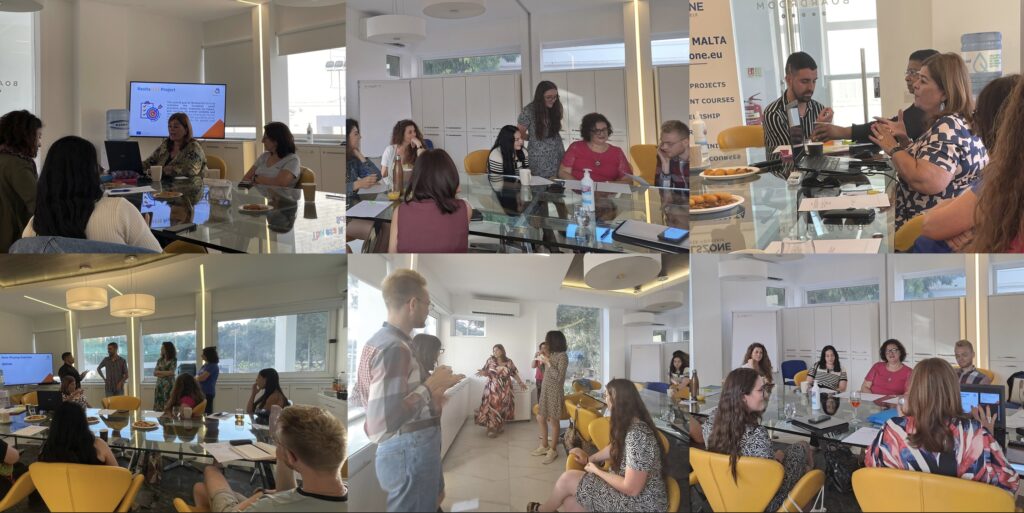 Dagmara: Thank you so much for participating in our training sessions organised as a part of the RevitaLESE project. The workshops took place a month ago, so we wanted to see if a project has already impacted you and your organisation. Therefore, I prepared four questions to help us assess the impact. The first question is, was there anything (during the workshops) that specifically inspired you and gave you new ideas?
Ms. M: Of course. I was inspired and came up with many ideas to fundamentally change our society.
Dagmara: It's terrific to hear that. What about the rest of you?
Mr J: I particularly liked getting to know other stakeholders from Malta's CSO and NGO field. Another thing was learning more about the theoretical background of social entrepreneurship in Malta and Europe.
Ms Jo: I believe the training inspired me primarily to broaden my IT knowledge.
Mr C: Regarding me, the green agenda and the better social outcomes were exciting. And yes, it helped me gain a new perspective.
D: We are happy to hear that there were many inspiring topics that we mentioned during our workshops. Such answers make me wonder if you have implemented anything into your organisation/business. If yes, what is it? If not, are you planning to do so?
J: I would like to consider more options to generate profit.
Jo: Surely, to function more professionally.
M: One of my ideas is to start a business of another type outside my professional sector. It would concern older people and how we could still involve them in our society, even if they are in their homes, elderly homes, or hospitals.
D: That's a fantastic idea! I'd love to see you implementing it in real life. C, what about you?
C: At the moment, I'll definitely be including what I learnt in future projects, but I can't think of something specific.
D: Thank you. Jo, you mentioned that you would like to broaden your IT knowledge. So, it brings me to another question. Do you both think that digital resources are essential in your organisation? And, of course, how and what specific things can you implement?
Jo: Yes, definitely. Digital resources can reinforce a more professional outreach and management.
M: I also agree digital resources are necessary, and I'd love to use social media to understand who my truly engaged audience is.
D: J and C, what the two of you can say about it?
C: Well, digital resources are significant because today, our target audience likes to correspond electronically, and an online presence is crucial for connecting with our member base.
J: After listening to your workshop, my organisation should improve its digital resources. I just need to think about how to implement those ideas.
D: Thank you. Without further ado, is there anything you wished we taught you during the workshops that would benefit your organisation's improvement?
M: I'd need more help and attention on how to work around digital technology. During the workshop, sometimes I found myself lost; for instance, when we were talking about hashtags.
J: It would have been great if we had more time to introduce our different organisations at the beginning of the first workshop. Now, it took me several weeks to understand what everyone was doing. Other than that, thank you so much for the project!
Jo: Nothing to add. The workshops were a brush-up on the beneficial resources to use. I am looking forward to applying for more intense training in the help.
C: I agree; these were very interesting and well-thought-out workshops! Nothing specific comes to my mind.
D: Thank you so much for sharing. I'm delighted you are content with what you have learnt. I'd also like to thank you for taking part in this interview. It helps us see which topics were the most useful for you. In fact, we are overjoyed that you've already implemented some of the things into the functioning of your organisation.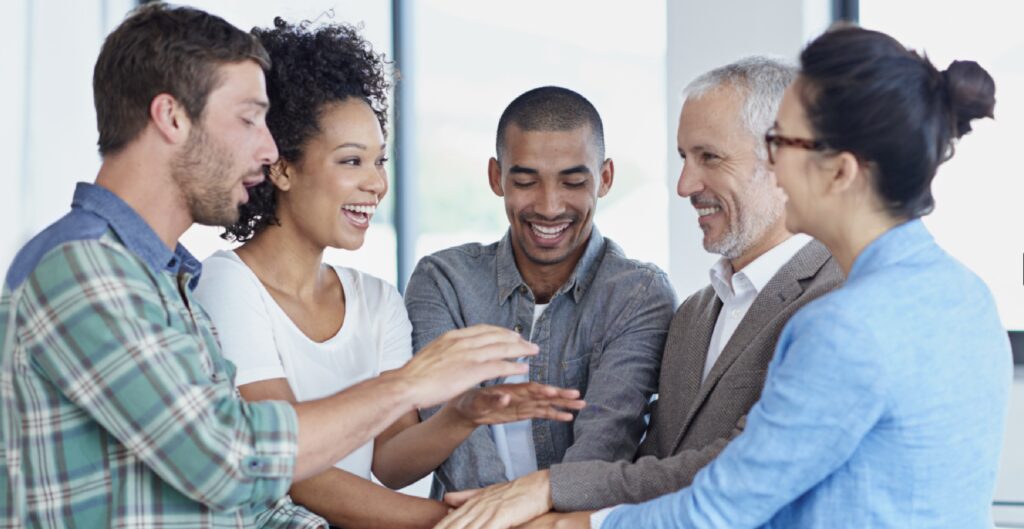 Based on the interview conducted by Skills Zone Malta, all participants took a lot out of the training we provided. They had gained a broader knowledge of social media, finances, social enterprise models, etc., which they could later implement in their organisations – or already have started implementing.
Summing up, Maltese participants' answers provide insight that Pilot 2 of the RevitaLESE project was successful as the participants implemented specific tools into their organisations.
– – – – – – – – –  
Get to know other stories from across Europe in the section on Case studies.