Turas Nua was formed was formed in 2015.  Turas Nua was established in Ireland to deliver employment services to jobseekers in Ireland through the JobPath program, which was designed to provide personalised support to jobseekers and help them to find sustainable employment. Neither the civil service or the private sector has got to grips with the issue of long term unemployment?  Which means there are thousands of people in our local towns and villages whose very sense of self is being worn down by being out of work for a prolonged period of time.  Those who understand that long term unemployment erodes people's sense of self, and so are committed to work tirelessly with our customers for the good of the people, families, communities and localities affected by it.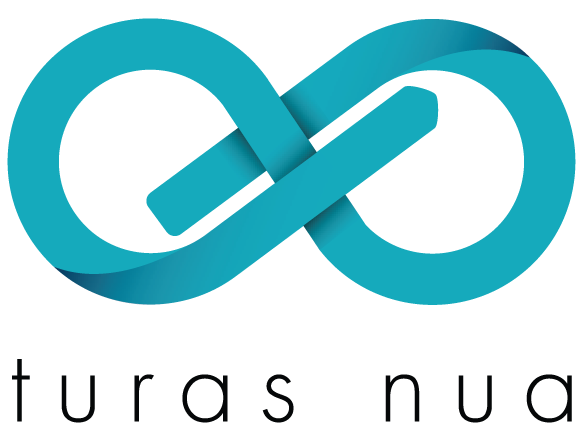 What we do is offer a personal, ethical and highly effective service to this unique group of people, allowing them to create profound change in their own lives at their own pace. As part of the FRS co-op we're not beholden to either politics or profit – we just focus on the customer sitting in front of us.  
We have learned a few lessons along the way: 
Prioritise progress over placements, this way  each customer can regain their confidence and skills at their own pace 
What you do each day incrementally leads to profound outcomes for customers, their families, and their local areas 
People, not politics; This topic is debated by a lot of loud and conflicting voices. Listen to one – your customers 
Our model enables us to put people over politics or profit, and that's a powerful reminder of why we're proud to be who we are. We people to change their lives. We don't just push people into jobs, but we help them to progress at their own pace – because everyone's story is different, and they all have different needs. 
Every now and then we all get stuck. It can happen to anyone at any time. We take a wrong turn and for whatever reason, we just can't turn things around. Or maybe we just need to stop for a bit. Get off the merry-go-round and care for a loved one. Or just care for ourselves. Maybe our company stops. Or our industry stops. Or the economy stops. Maybe the whole world stops. The point is, bad stuff happens to good people. And it's not our job to add to their pile. Our first job is to listen. Because no two stories are the same. Our second job is to understand. What each individual wants, what they need and where they want to go. And then we do everything we can to get them there, because Everybody's story matters. 
What we do well is help people feel more ready, willing and able to work on their own terms, not force people into jobs. We Help people help themselves; We're proud of what we do, but are humble enough to know that our customers are architects of their own success.
To date we've helped 50,000 of them to help themselves and we're only getting started. Which means thousands of Irish people can now regain their confidence and skills, get back to work and create a profound change in their lives, their families, their communities and Ireland as a whole. 
Turas Nua also works closely with employers across Ireland providing a free recruitment service to identify job opportunities, and to help jobseekers find suitable work.  Turas Nua has established partnerships with a wide range of businesses and organisations across various sectors, including healthcare, hospitality, retail, and construction, among others. 
Turas Nua also has a team of client training specialist providing jobseekers access to training and education opportunities that can help them develop the skills and qualifications required to secure employment. We also work closely with universities, colleges, and vocational training providers to ensure that its clients have access to a range of training and education options that are relevant to their career goals and aspirations.
In addition to these partnerships, Turas Nua also collaborates with community organisations, NGOs, and other stakeholders to provide holistic support to jobseekers. This may include providing access to social welfare services, housing support, and other forms of community support that can help jobseekers overcome barriers to employment. Overall, Turas Nua's partnerships are designed to create a coordinated and comprehensive approach to supporting jobseekers in their efforts to find work and build sustainable careers.
One important aspect of running a successful social enterprise is to have a clear understanding of your mission and values, and to ensure that these are integrated into all aspects of your organisation's operations. This can include everything from your product or service offerings to your marketing and branding strategies, and even your internal policies and practices. 
When you have a strong mission and values that are integrated into your organisation's culture and operations, it can help to build trust and loyalty with your customers and stakeholders. It can also help to attract and retain talented employees and partners who share your commitment to social impact and sustainability. Another important tip for social enterprises is to focus on building partnerships and collaborations with other organisations and stakeholders in your community or industry. By working together, you can leverage your collective resources and expertise to achieve greater impact and reach a wider audience. 
Turas Nua's vision is to create a more inclusive society by helping people who are experiencing unemployment or social exclusion from accessing employment. We see this evolving through ongoing partnership development with other Irish service providers and EU services. 
– – – – – – – – – – – – – – – – – – – – – – –
Get to know other stories from across Europe in the section of Case studies.