Delta Sensory Gardens located in Carlow Town, Ireland, provides a safe place and a therapeutic outlet for people within the Delta Centre and other visiting groups with sensory issues. The adjacent Café and shop supports local small business' by offering an outlet for their produce. The Sensory Gardens attract growing numbers of local, national and international tourist visitors throughout the year and are a popular visitor attraction in Carlow linked to the Carlow Garden Trail and annual Carlow Garden Festival.
The primary purpose of the gardens is to provide a safe environment with a therapeutic outlet for people attending the centre and benefits visiting groups, particularly, those with disability. Delta offers a sensory outlet for people of all ages and abilities and unrestricted free access to the students of the neighbouring St. Laserians School, along with providing a therapeutic learning experience for those attending the Delta Centre. Delta provides vital work experience for volunteers and people pursuing a course or skills in gardening especially those endeavouring to return to the workforce. Students from the Back to Education initiative (BTEI), and the Carlow Transition Year programme also avail of work experience in the gardens.
Café Thyme attached to the gardens is a 50+ seater restaurant catering for individuals, families and groups of all sizes. Local Arts & Crafts are available to buy in the Café. With keen interest from local crafters, we rotate displays on a three-monthly basis.
Delta Centre provides training, residential, respite, day and multi-sensory services to adults with learning disabilities. We strive to ensure that the rights of each individual are upheld, including their right to equality, dignity, privacy, safety and respect. Our Sensory Gardens and Cafe Thyme, combine a safe, natural environment for all with learning disabilities and as a tourism attraction in Carlow.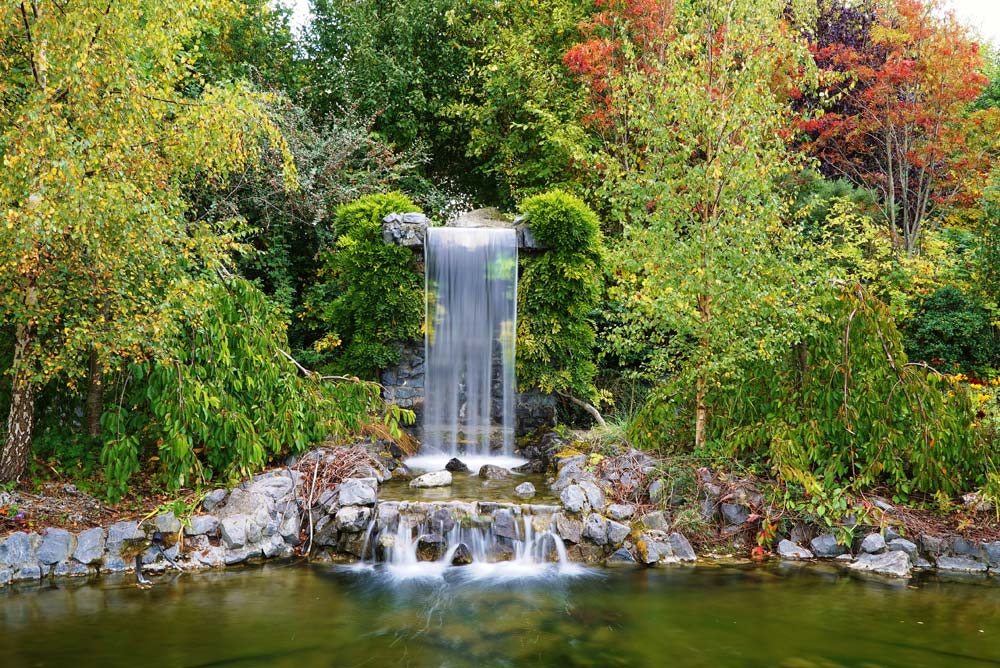 Delta Sensory Gardens took 5 years to complete and were officially opened to the public in 2007 as the first of their kind in Ireland. The gardens are part of Delta Centre which was established in 1990 as a centre for adults with disabilities. The Sensory Gardens were created as a therapeutic outlet for those attending the service and as a means of creating much needed funding to help with the running of the centre.
The sensory theatre building in the Gardens, houses a reception, toilet facilities, a colourful indoor musical fountain, and activities room. Attached to this building is our very popular Cafe Thyme which serves delicious cuisine throughout the day and linked to this is a small garden Centre. The Gardens and Cafe are open 7 days closing only between Christmas and New Year.
Delta Sensory Gardens holds some very popular and well-established events throughout the year at Easter, Summer, Halloween, and Christmas, (Sensory Santa being a particular favourite for local and National visitors). The gardens also cater for wedding photos, parties, corporate functions, and other special events. As part of the Carlow Garden Trail we participate in the acclaimed Carlow Garden Festival every July.
One large learning as a social enterprise is ensuring continued commitment from the Board and Management through times of change and adversity. Changing personnel, through retirement and unexpected events such as the recent pandemic along with normal day to day personnel and customer issues can be overcome with dedication and commitment from all involved in the organisation.
Advice to other organisations?
Stick to your mission, values and continue to develop plans and new opportunities aligned to the ethos of the organiastion. Ensure continued employee training and development which benefits the individual and enterprise in the long run.
Thankfully, after over 20 years, the social enterprise is stable, expanding and continues to grow both visitor numbers and sales. We see potential and expect future growth and expansion as funds allow us to develop new gardens along with increased sales of plants and garden products we continue to develop our offering.