In recent years, there has been an increasing interest in business practices that are both sustainable and socially responsible. The charity retail industry has been particularly successful in achieving this, with one example being the "Otrā elpa" charity shop in Riga, Latvia. This case study examines how the shop has integrated sustainability into its core business model while also supporting the local community.

"Otrā elpa" charity shop is a social entrepreneurship pioneer in Latvia and was founded in 2009 by a group of social activists with the aim of promoting sustainable consumption and supporting people in need. The shop accepts donations of used clothing, shoes, accessories, household items, and books, which are then sold at affordable prices to customers. The revenue generated from sales is used to support various social projects and organizations that help disadvantaged groups such as the homeless, elderly people, children, and refugees. Over 13 years, store operations have provided funding of €154,000 for the implementation of social projects for 100 different organizations throughout Latvia, as well as provided material assistance of approximately 2 million units to around 170 organizations.
Sustainability is at the core of "Otrā elpa's" business model and can be named as one of the reasons for their success. The shop operates based on the circular economy principles, which aim to minimize waste and reduce environmental impact. The donations are carefully sorted, repaired, and cleaned before being put on sale. This ensures that the items have a longer lifespan and reduces the need for new products to be manufactured, saving resources and reducing carbon emissions. In addition, the shop encourages customers to bring their own bags and offers incentives for those who do so. The shop also promotes eco-friendly practices such as recycling and composting.
"Otrā elpa" charity shop is committed to supporting the local community. The shop collaborates with various social organizations, such as homeless shelters and refugee centers, to provide clothing and household items for those in need. The shop also supports local artists and designers by selling their products in-store. In addition, the shop provides a platform for volunteers to get involved in social projects and gain valuable skills and experience.
Since its inception, "Otrā elpa" charity shop has diverted over thousands of tons of used goods from landfills, thereby reducing waste and carbon emissions. The revenue generated from sales has been used to support various social projects, including providing clothing and household items for homeless shelters and funding education and health programs for disadvantaged children. The shop has also created a sense of community among its customers and volunteers and raised awareness about sustainable consumption.
There are several lessons that can be learned from the experience of "Otrā elpa" charity shop. Firstly, circular economy principles can be successfully integrated into a business model. Secondly, sustainability can be profitable. Thirdly, collaboration with local organizations can enhance social impact. Lastly, community engagement and awareness-raising are crucial for ensuring genuine impact.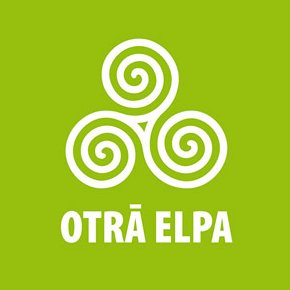 "Otrā elpa" charity shop is a successful example of how sustainability can be integrated into the core of business model. The shop's circular economy principles, community support, and eco-friendly practices have not only had a positive impact on the environment but also on the lives of disadvantaged groups in the local community. The shop's success demonstrates that sustainable and socially responsible business practices can be profitable, and businesses can have a positive impact on society and the environment. 
Connect to social economy organizations and individuals across Europe HERE.